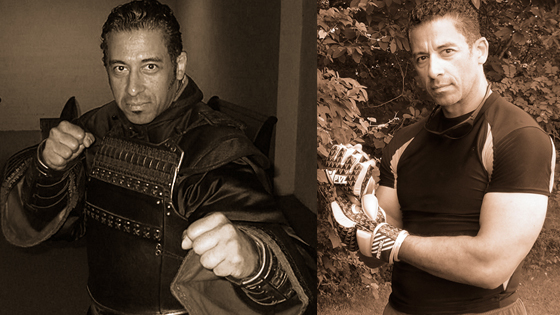 Three options were open to me as a youth growing up in the South Bronx – gang member, prison or death, or so I thought.
Being half Puerto Rican and half Spanish, along with my athletic abilities and warriors spirit to survive, I opted to step out of the box and create my own options.
If you were to do a Google search of my name, Peter Liciaga, you would see that my body of work would include educator, entrepreneur, martial arts master, public speaker, youth motivational speaker, construction worker, ballet dancer, musical theater performer and film/TV actor.
The career path that I connect with the most is that of an actor. I love making believe and pretending I'm other people. I love telling stories.
I am currently in hardcore training for upcoming film and TV roles.
The roles that I am preparing for are not so nice and they are very VERY physical. I wouldn't necessarily call them bad guys. I would call them antangonists. Most of the projects that I will be doing will be rated PG13 or R."
So if you are looking for me to play some nice guy, you will be very disappointed.
However, if you are looking for me to portray some badass kickass roles, then stay tuned…